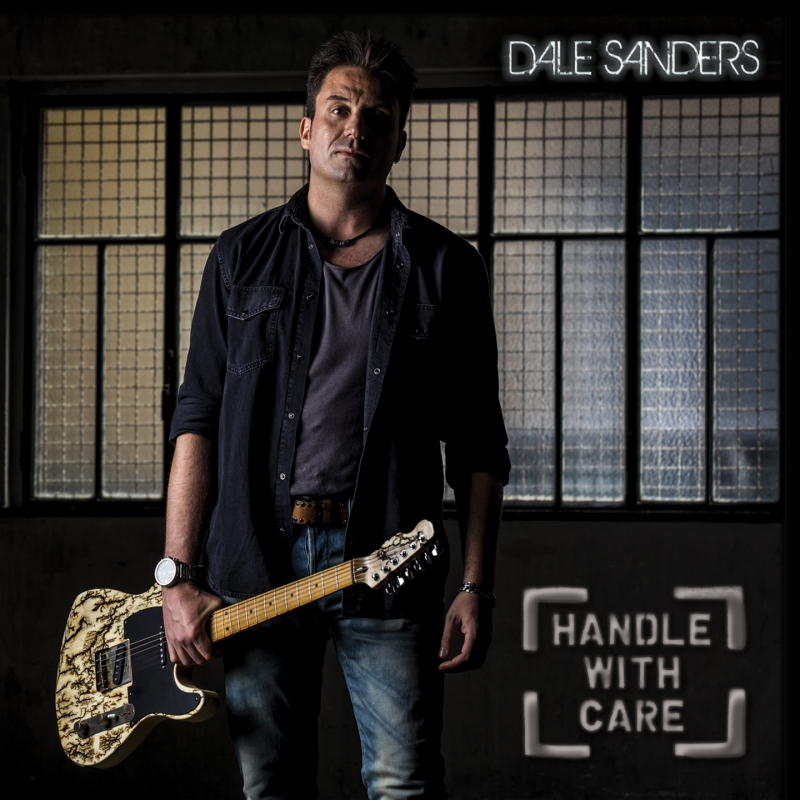 Handle With Care
Dale Sanders
---
data release: 29-11-2018
etichetta: FreeMood
genere: POP ROCK
formato: CD JEWEL CASE
"Handle With Care" è un potente mix di rock FM, americana, blues e nuovo country, mescolati insieme con un distintivo tratto personale. Un repertorio di canzoni originali dove la chitarra elettrica la fa da padrona, lasciando però spazio a ballate intense ed emozionanti, sprazzi di groove, testi di notevole spessore e ottime melodie.
Dale è un sognatore, nato nel 1981 in un piccolo paese dell'Italia. L'amore per il rock inizia a 9 anni e cresce con l'adolescenza fino ai 17, quando Dale decide di avvicinarsi alla chitarra e impara a suonarla sui suoi dischi preferiti. La prima band porta con sé la nascita di alcune composizioni originali e la voglia di sviluppare una propria capacità di scrittura. Sono passati 18 anni e Dale ha suonato in diverse band, scritto innumerevoli canzoni, suonato in tutta Europa ed è cresciuto, sia come chitarrista che come cantante e compositore. Ora, nel 2018, grazie anche all'aiuto del produttore Mario Percudani, ha l'opportunità di coronare il suo sogno e diventare un solista, presentando il suo primo album "Handle With Care", uno sguardo sincero e romantico sulla sua non così tranquilla vita e sulla sua visione del mondo di oggi.
Il primo passo di molti altri che verranno!
TRACKLIST:
01. HANDLE WITH CARE
02. EVERY MAN I USED TO BE
03. TAKE ME AWAY
04. ROAD WE TRAVEL ON
05. LOSING GROUND
06. THE BEST IS 4 FREE
07. DARK IN MY EYES
08. WE CAN STAY (FOR TONITE)
09. SOMETHING IN YOUR EYES
10. ALL THE THINGS YOU NEVER KNEW
vai al catalogo